Founded in 1895 by the
Swedish chemist and inventor of dynamite Alfred Bernhard Nobel, the Nobel Prize
is an annual award acknowledging outstanding contributions to physics,
chemistry, physiology or medicine, literature, economics, and peace. The Nobel
Laureates are announced at the beginning of October each year. A couple of
months later, on 10 December, the anniversary of Alfred Nobel's death, they
receive their prizes from the Swedish King – a Nobel diploma, a medal, and 10
million Swedish crowns per prize. All Nobel Prizes are awarded in Stockholm,
Sweden, except for the Nobel Peace Prize, which is awarded in Oslo, Norway.
Here is a list of some
eminent literary personas that were awarded and adorned this Nobel Prize for
their ornamental contribution in English Literature.
Rudyard Kipling
"in
consideration of the power of observation, originality of imagination,
virility of ideas and remarkable talent for narration that characterize the
creations of this world-famous author"

The Jungle Book, Kim
1913

Indian

Bengali & English

"because
of his profoundly sensitive, fresh and beautiful verse, by which, with
consummate skill, he has made his poetic thought, expressed in his own
English words, a part of the literature of the West"

poetry,
novel, drama, short story, music

Gitanjali, Nirjharer Swapanbhanga, Gora, Naibedya etc.
W. B. Yeats
William Butler Yeats

1923

Ireland

English

"for
his always inspired poetry, which in a highly artistic form gives expression
to the spirit of a whole nation"

Poetry

A Vision, The Celtic Twilight, The Tower, The Wild Swan's at Coole,
G. B. Shaw
George Bernard Shaw

1925

Ireland

English

"for
his work which is marked by both idealism and humanity, its stimulating
satire often being infused with a singular poetic beauty"

Drama, literary criticism

Arms and the Man,
Pygmalion, Man and Superman, Candida
Sinclair Lewis
Sinclair Lewis

1930

English

"for
his vigorous and graphic art of description and his ability to create, with
wit and humour, new types of characters"

novel,
short story, drama

Babbitt, It Can't
Happen Here, Free Air, The Job: An American Novel, Arrowsmith, Mantrap
1932

English

"for
his distinguished art of narration, which takes its highest form in

The Forsyte Saga

"

Novel

The White Monkey,
The Apple Tree, Silver Box, Passers
By, Loyalties, Justice etc.
Eugene O'Neill
Eugene O'Neill

1936

English

"for
the power, honesty and deep-felt emotions of his dramatic works, which embody
an original concept of tragedy"

Drama

Beyond the
Horizon, Dynamo, Ah! Wilderness etc.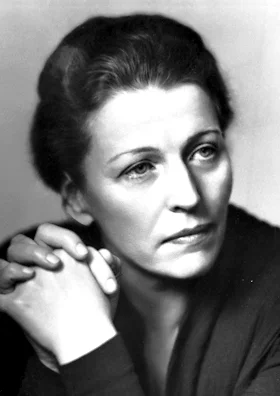 P. S. Buck
Pearl S. Buck

1938

English

"for
her rich and truly epic descriptions of peasant life in China and for her
biographical masterpieces"

Novel, biography

The Good Earth,
Pavilion of Women, Peony, The Big Wave, Sons, Dragon Seed etc.
T. S. Eliot
T.S. Eliot

1948

English

"for
his outstanding, pioneer contribution to present-day poetry"

Poetry
William Faulkner
William Faulkner

1949

English

"for
his powerful and artistically unique contribution to the modern American
novel

Short story, novel

Abasalom,
Abasalom!, The Sound and the Fury, As I Lay Dying etc.
Bertrand Russell
Bertrand Russell

1950

English

"in
recognition of his varied and significant writings in which he champions
humanitarian ideals and freedom of thought"

Philosophy, essay

Why I am not a
Christian, The Problems of Philosophy, A History of Western Philosophy etc.
Winston Churchill
Sir Winston Churchill

1953

English

"for
his mastery of historical and biographical description as well as for
brilliant oratory in defending exalted human values"

My Early Life,
The River War, The World Crisis, Savrola etc.
Earnest Hemingway
Earnest Hemingway

1954

English

"for
his mastery of the art of narrative, most recently demonstrated in

The Old Man and the Sea

, and for the influence that he
has exerted on contemporary style"

The Old Man and
the Sea, A Farewell to Arms, For Whom the Bell Tolls, The Sun Also Rises, To
Have and Have Not etc.
John Steinbeck
John Steinbeck

1962

English

"for
his realistic and imaginative writings, combining as they do sympathetic
humour and keen social perception"

Of Mice and Men,
East of Eden, The Grapes of Wrath, The Pearl, Cannery Row etc.
Samuel Beckett
Samuel Becket

1969

English & French

"for
his writing, which – in new forms for the novel and drama – in the
destitution of modern man acquires its elevation"

Novel, drama, poetry

Waiting for
Godot, Molloy, The Unnamable, Watt etc.
Patrick White
Patrick White

1973

Australia

(Born in the

United Kingdom

)

English

"for
an epic and psychological narrative art, which has introduced a new continent
into literature"

Voss, The Tree of
Man, The Eye of the Storm, The Vivisector etc.
Saul Bellow
Saul Bellow

1976

United States
(Born in Canada

)

English

"for
the human understanding and subtle analysis of contemporary culture that are
combined in his work"

Short story, novel

Humboldt's Gift,
Herzog, The Adventure of Augie March, Seize the Day etc

.
1983

English

"for
his novels, which with the perspicuity of realistic narrative art and the
diversity and universality of myth, illuminate the human condition in the
world of today"

Novel, poetry, drama

Lord of the
Flies, Free Fall, The Inheritors, The Pyramid, The Spire etc.
Wole Soyinka
Wole Soyinka

1986

English

"who
in a wide cultural perspective and with poetic overtones fashions the drama
of existence"

Drama, novel, poetry

The Interpreters,
The Man Died: Prison Notes, Ake: The Years of Childhood etc.
Joseph Brodsky
Joseph Brodsky

1987

English & Russian

"for
an all-embracing authorship, imbued with clarity of thought and poetic
intensity"

Poetry

Less than One, To
Urania, Watermark, So Forth etc.
Nadine Gordimer
Nadine Gordimer

1991

English

"who
through her magnificent epic writing has – in the words of Alfred Nobel –
been of very great benefit to humanity"

Novel, short story, essay

Burger's
Daughter, Le coservateur, The Pickup, No Time Like the Present, The Lying
Days etc.
Derek Walcott
Derek Walcott

1992

English

"for
a poetic oeuvre of great luminosity, sustained by a historical vision, the
outcome of a multicultural commitment

Poetry, drama

Omeros, White
Egrets, Tiepolo's Hound etc.
Toni Morrison
Toni Morrison

1993

English

Novel

Beloved, The
Bluest Eye, Jazz, God Helps the Child, Tar baby, A Mercy, Sula, Songs of
Solomon etc

.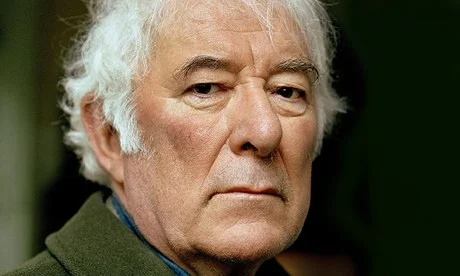 Seamus Heaney
Seamus Heaney

1995

English

"for
works of lyrical beauty and ethical depth, which exalt everyday miracles and
the living past"

Poetry

Death of
Naturalist, Human Chain, North, Seeing Things etc.
V. S. Naipaul
V. S. Naipaul

2001

English

"for
having united perceptive narrative and incorruptible scrutiny in works that
compel us to see the presence of suppressed histories"

Novel, essay

The Mimic Man, A House for Mr. Biswas, The Enigma of Arrival, A Bend in the River,
An Area of Darkness, Miguel Street, Among the Believers etc.
J. M. Coetzee
J. M. Coetzee

2003

English

"who
in innumerable guises portrays the surprising involvement of the outsider"

Novel, essay, translation

Disgrace, Foe,
Waiting for the Barbarians, Slow Man, Age of Iron, The Childhood of Jesus,
etc.
Harold Pinter
Harold Pinter

2005

English

"who
in his plays uncovers the precipice under everyday prattle and forces entry
into oppression's closed rooms"

Drama

The Room, The
Birthday Party, The Caretaker, The Dumb Waiter, The Dwarf etc.
Doris Lessing
Doris Lessing

2007

English

"that
epicist of the female experience, who with scepticism, fire and visionary
power has subjected a divided civilisation to scrutiny

novel,
drama, poetry, short story,

memoirs

The Golden
Notebook, The Grass is Singing, The Fifth Child, Shikasta, The Good Terrorist
Alice Munro
Alice Munro

2013

English

"master
of the contemporary short story"

Short story

Dear Life, Lives of Girls and
Women, Who Do You Think You Are?, Dance of the Happy Shades, Too Much
Happiness etc.